Congratulations to Isabella Taylor '22 on being named to the Dean's List for the spring semester at the University of Wisconsin-Platteville. Way to go!

Sabers Marching for Life at the state capitol.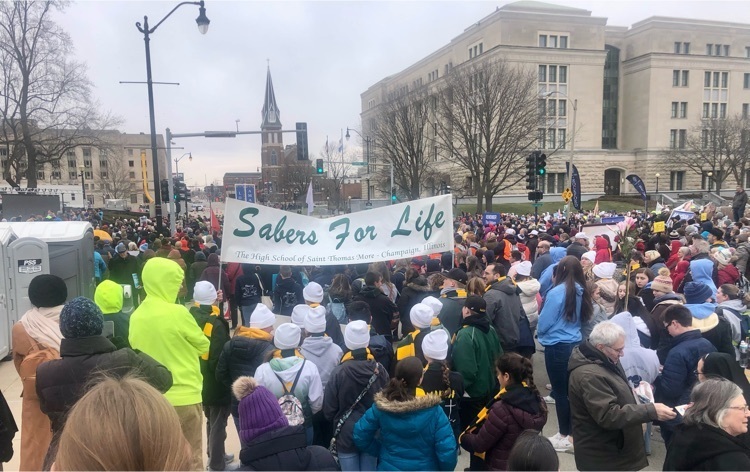 Our prayers go out to the Prairie Central community.

Our Spring Appeal Raffle is underway! Raffle tickets are one for $25 or five for $100 with prizes of $3000, $1000, and $500! Winners will be chosen Friday, April 14th.

Congratulations to our February Student of the Month, Brenden Damore, and Staff of the Month, Mrs. Melissa Donahoe!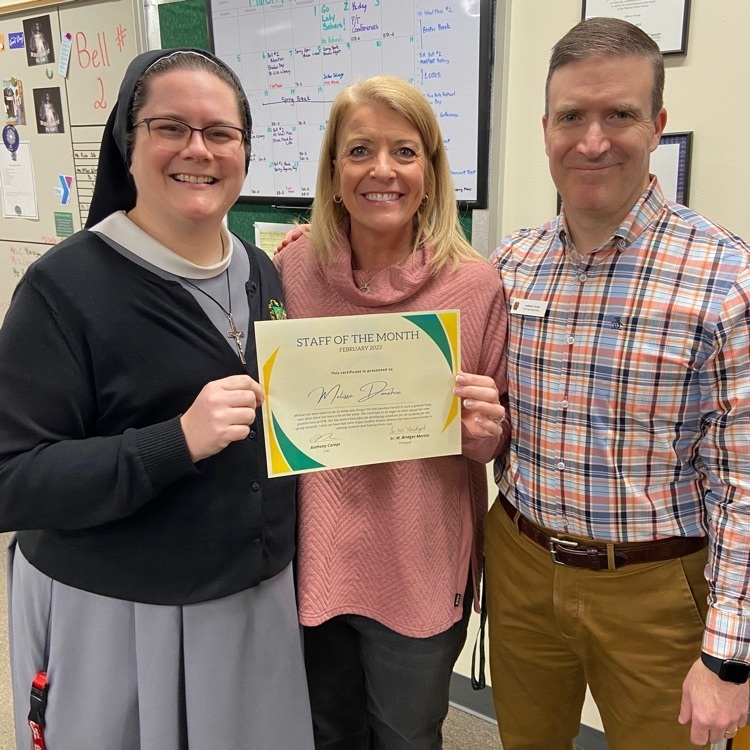 STM continues to excel in extracurriculars. We are so proud of all our teams and their established records of excellence. Looks like we're going to need a bigger trophy table!

Philip Christhilf and JJ Schmidt both qualified for the Illinois Wrestling Coaches and Officials Association (IWCOA) state tournament for this coming weekend in Springfield. Two weekends ago, both got 1st place in wrestling. This past weekend, JJ got 1st place and Phil got 4th place. Way to go, guys! Good luck! Go Sabers

Congratulations to the Science Olympiad Team for placing 5th at regionals this past weekend. They will now go onto the state competition next month at the U of I. Special recognition to the following individuals: 1st Place for Bridge Design and Construction – Jason and Kaitlynn Ballard 3rd Place for Environmental Chemistry – Anthony Studer and Jason Ballard 3rd Place for Rocks and Minerals – Philip Lee and Jack Zhang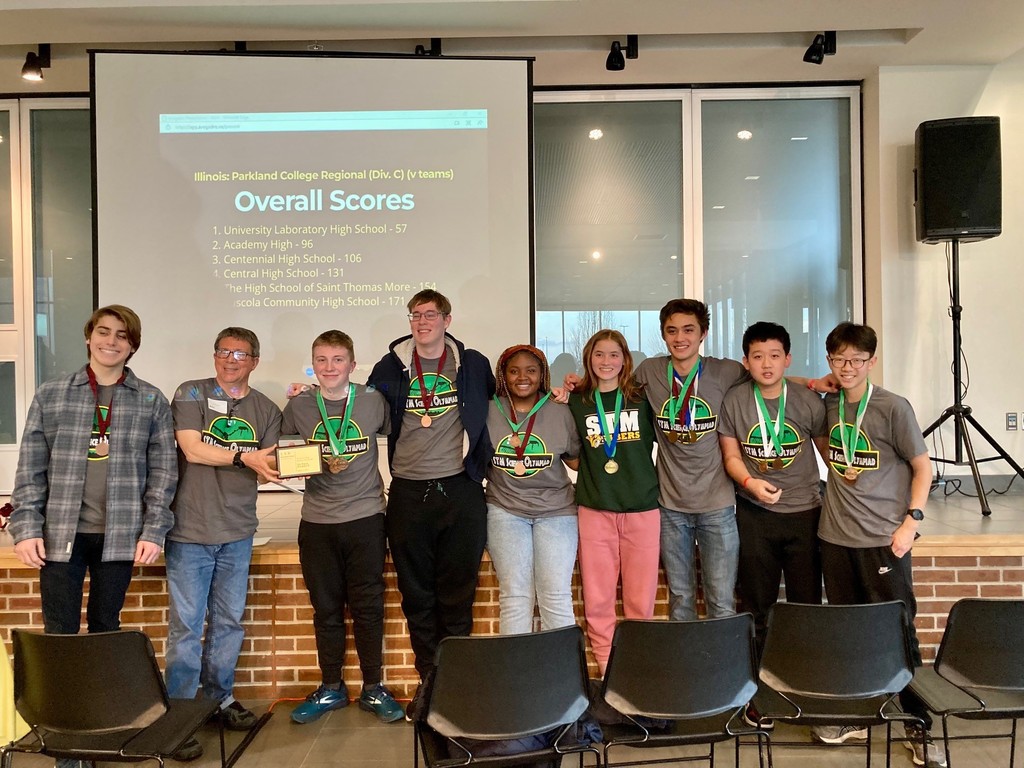 A HUGE congratulations to our girls basketball team on their season. Top 4 in the state is no small feat! We are so proud of you and all of your hard work. Hold your heads high and Go Sabers!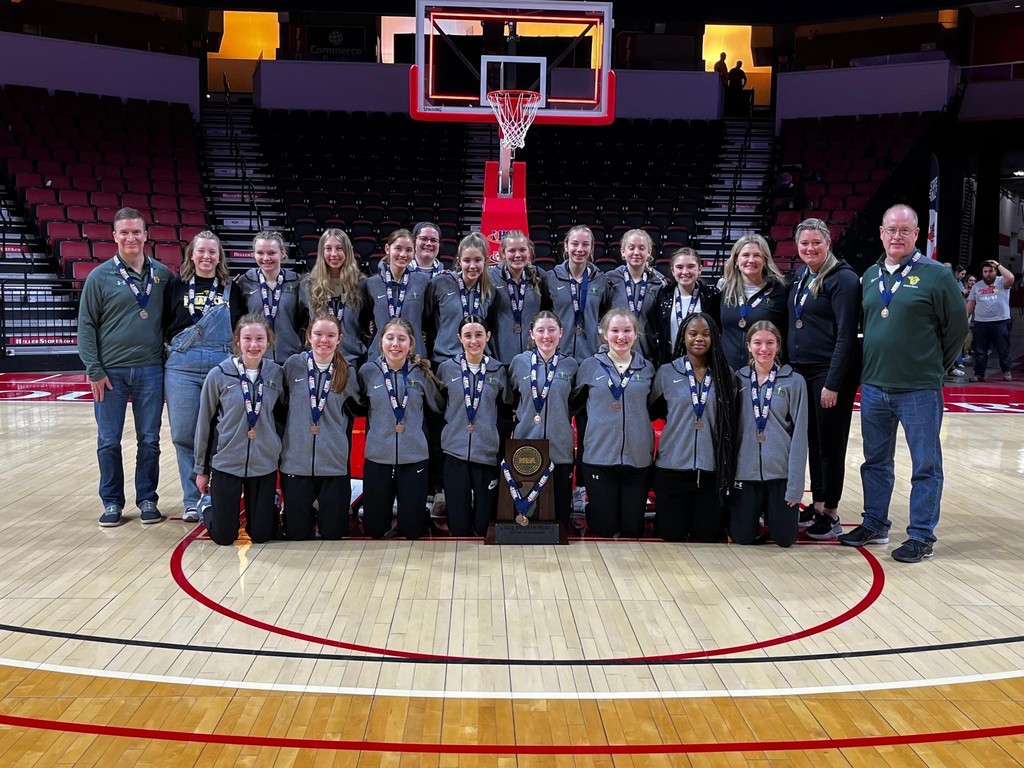 Today was "Can-struction" Day for House. Take a look at these nifty can creations!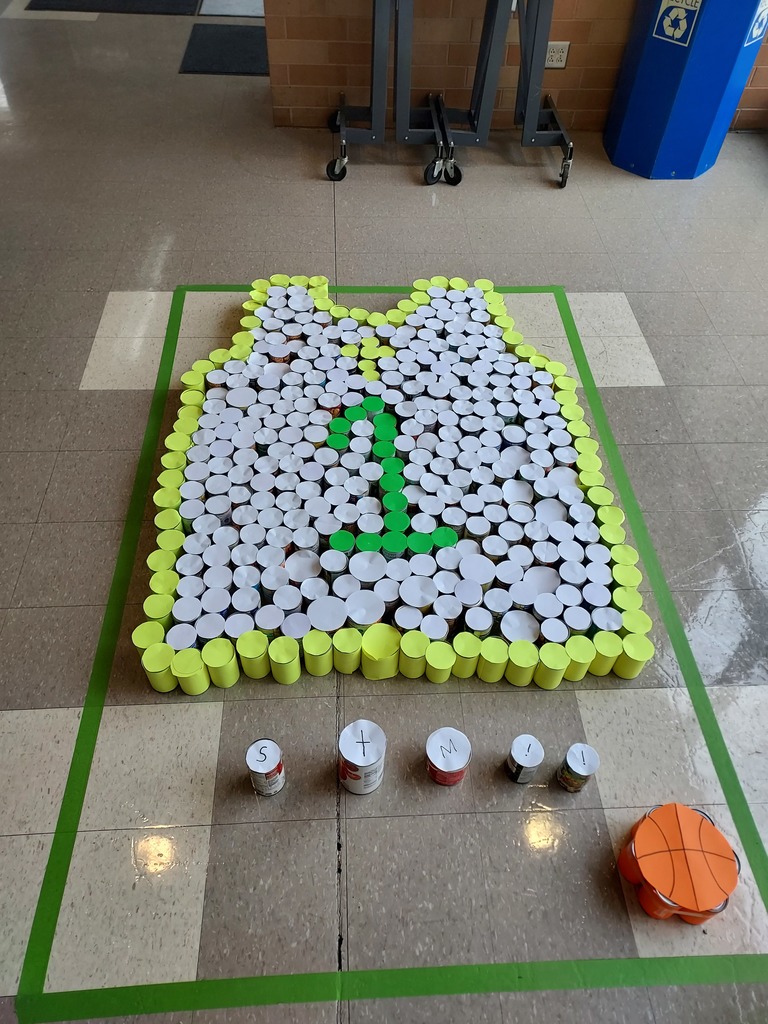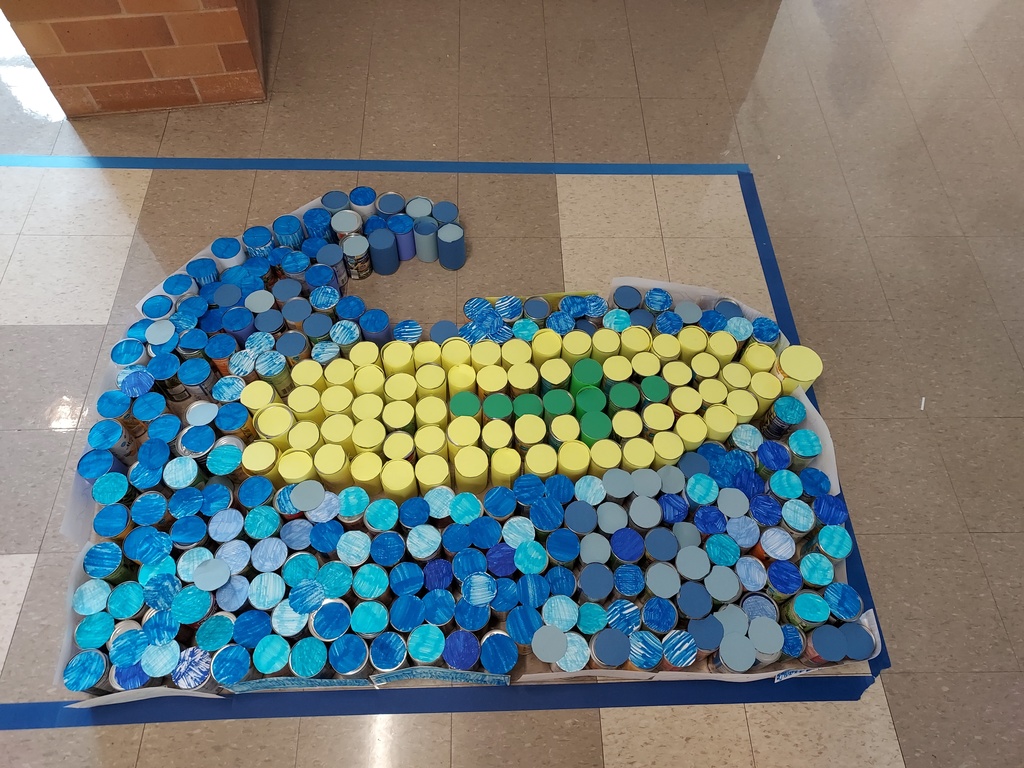 Elle Klein showed her Red Angus and Simmental heifers at the Illinois Beef Expo in Springfield over the weekend. She finished with 1st, 2nd, and 3rd place in her classes. Way to go, Elle!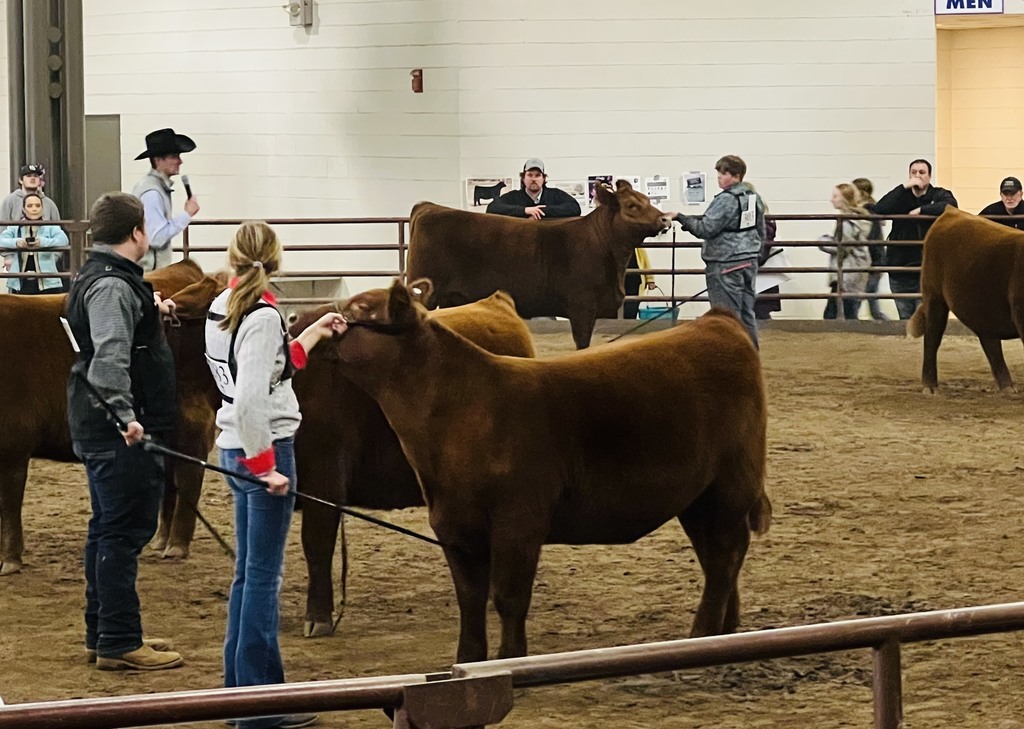 Check out the new additions in athletics! Thanks to the ABO, we were able to get a new scorers' table and sideline chairs. Awesome!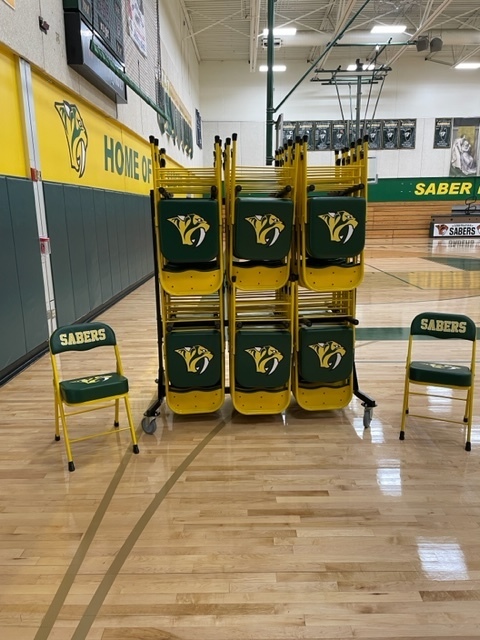 Mrs. Deborrah Pagel has been awarded an Empowering Education Grants for $500 from Eastern Illini Electric Cooperative. Congratulations, Mrs. Pagel! A very well-deserved recognition, indeed!

Gala 2023 was an enormous success! Our wonderful community came together and raised a net total of $138,493 - beating our goal for the evening. Wow! We thank you for your generosity and we could not accomplish our mission without your support. Thank you so much!

CONGRATS TO THE GIRLS' BASKETBALL TEAM! The Saber Girls' Basketball Team defended their Regional Title last night! Way to go, ladies! Travel to Lexington on Tuesday at 7:30 pm versus Watseka to support the team.

CU@Home is collecting breakfast bars and & instant oatmeal cups/packs for February. Please place them in the appropriate areas at the entrances of the school. Thank you!

Daughters of the American Revolution and Sons of the American Revolution Good Citizen Award winners for STM! Congratulations to Anthony Hoffman and Celie Leibach! The awards were presented at a luncheon today.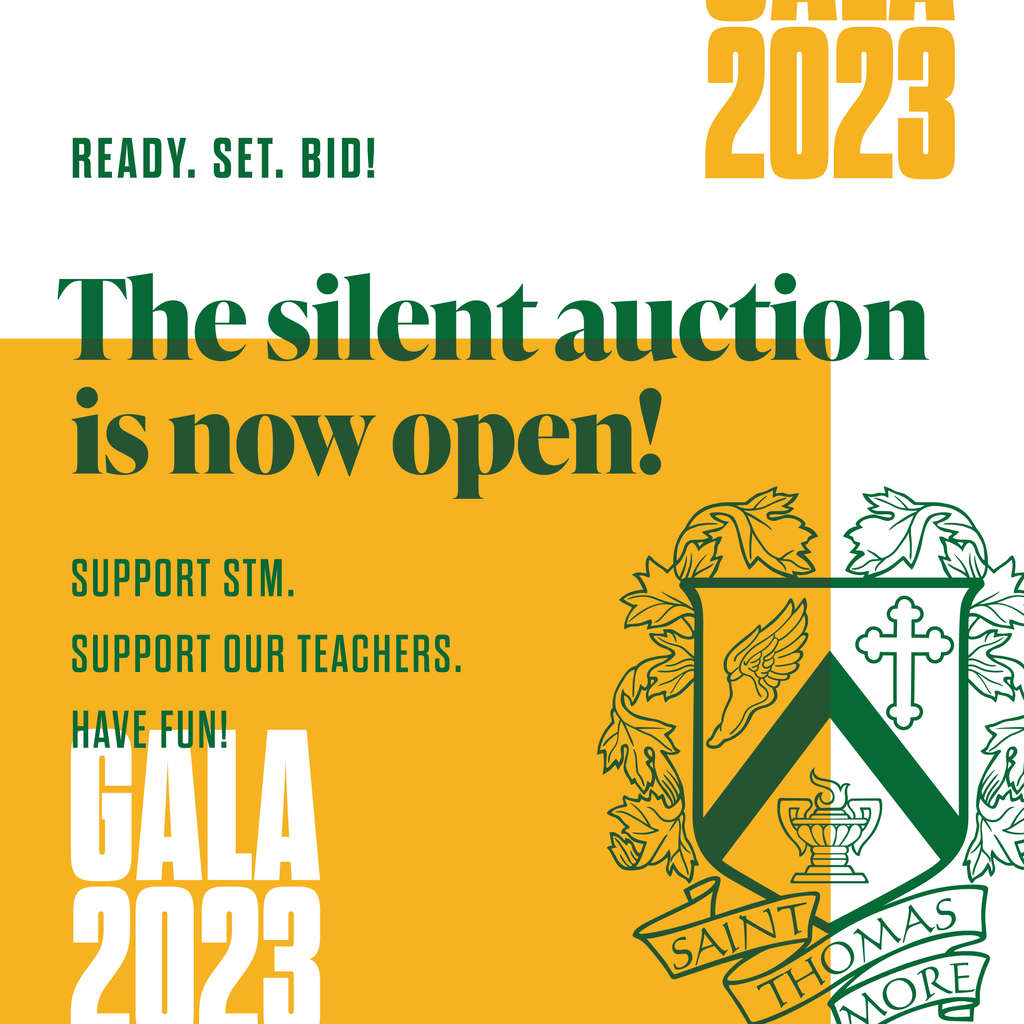 Congratulations to our January Student of the Month, Amanda Hummel and Staff of the Month, Ms. Judi Sherman! Both so well deserved!