Today's the day! Come on out to the ABO Golf Outing & Shindig and support Saber athletics. There are still some spots available for the Shindig. Please also consider bidding on some great silent auction baskets or just to donate! Go Sabers!
https://one.bidpal.net/stmgolfshindig22



The Golf Outing & Shindig 2022 is this Friday, August 5th. While the golfing portion of the event is sold out, we have plenty of tickets to the Shindig! Sign up here:
http://bidpal.net/stmgolfshindig22
. See you on Friday!

Important FEE DAY information in case you missed it! Please click on the following link:
https://tinyurl.com/26kczyaz
. Please reach out with any questions.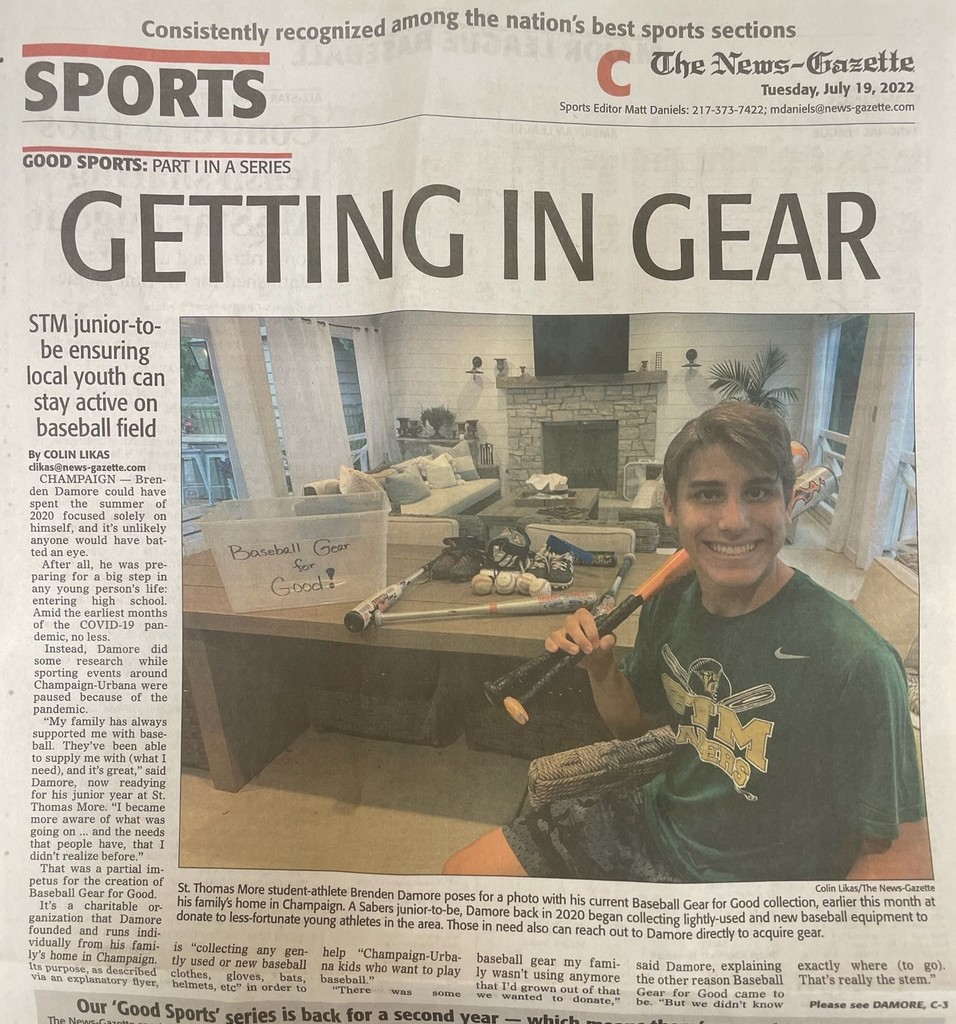 ATTENTION: Madrigal's retreat has been rescheduled. The new schedule is 7/26-7/29 (Tuesday-Friday), 6:00-8:30 PM in the music room. If you have any questions, please contact Dr. Lee (
clee@hs-stm.org
) or Mr. Kreps (
22gkreps@hs-stm.org
)


Fore! Calling all golfers and otherwise: Our annual Golf Outing & Shindig is fast approaching. Get a team together, come as an individual, sponsor a hole or a portion of the event, or just come to the Shindig. Visit
https://www.hs-stm.org/page/golf
for more information!

Congratulations to our AP Students and Teachers!

Check out the progress on the revamp of our gym floor. It's going to look awesome totally finished!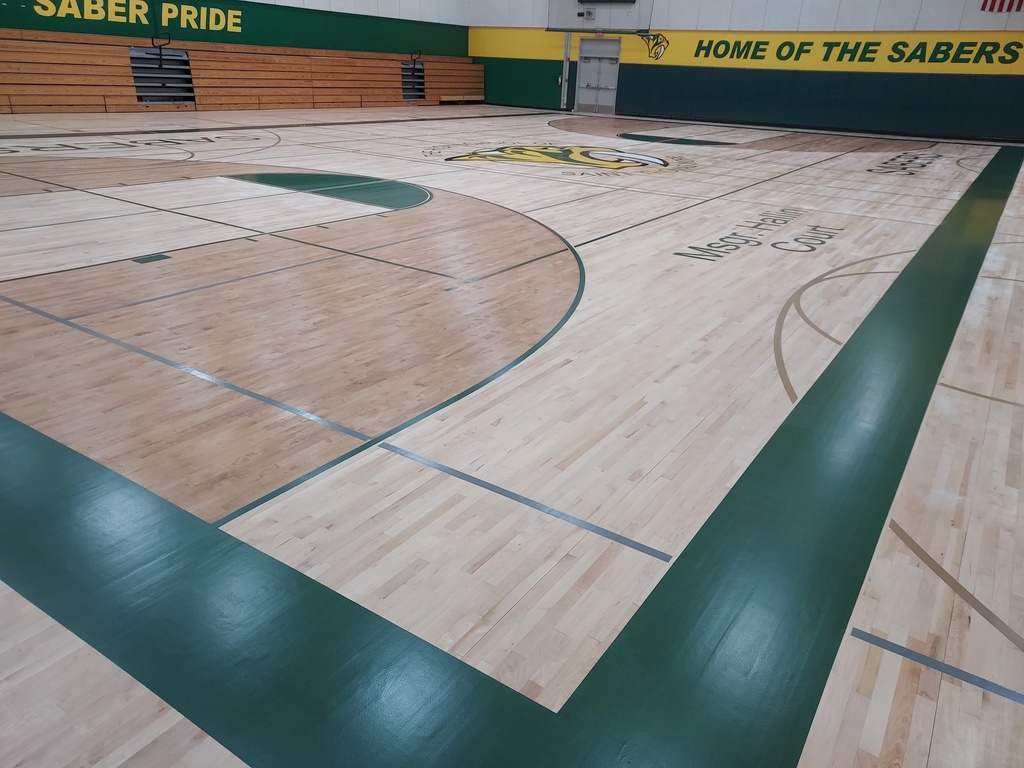 Today is our Saber Closet Sale from 3:00-6:00 in the Cafeteria. Spread the word! Each item will be for sale at the cost of $1.00 each. Items include uniform parts, PE clothes, sports and spirit wear. Sizes and selection are limited.

Listen to Hilary Wells, our ABO Golf Outing & Shindig 2022 chair, join a radio call-in with Stevie Jay and Diane Ducey on Tuesday, July 5th to promote the event:
https://tinyurl.com/4kdwjsa4
. Great job, Hilary!

Thank you to all of our supporters over the 2021-22 school year! You have made it one for the books. Please join us for the 2022-23 school year. The best is truly yet to come and we are only getting started!
https://hs-stm.salsalabs.org/giving/index.html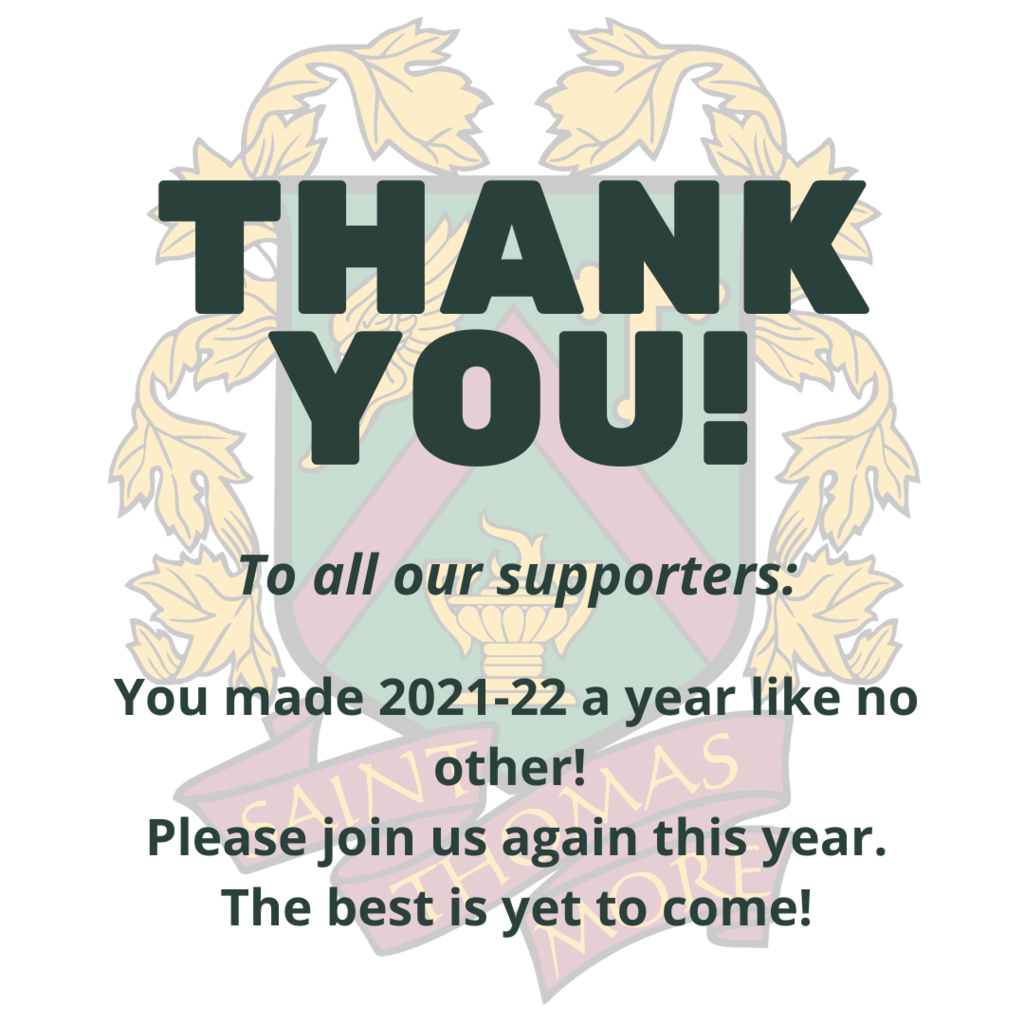 The final day of the fiscal year is here! A big "Thank You" to all of our supporters over this past year. Our students have directly benefitted from your generosity. It means so much! There is still time to make an impact. Click
https://hs-stm.salsalabs.org/giving/index.html
.

We hope you're having a great summer. We wanted to let you know that the Spring Honor Roll lists will be published after the 4th of July week, as a mid-summer celebration of our students!


We're days away from the end of this year's annual fund campaign. THANK YOU to everyone who has truly made a difference in our students' experiences at STM. For those who've yet to make their gift this year, click on the following link:
https://hs-stm.salsalabs.org/giving/index.html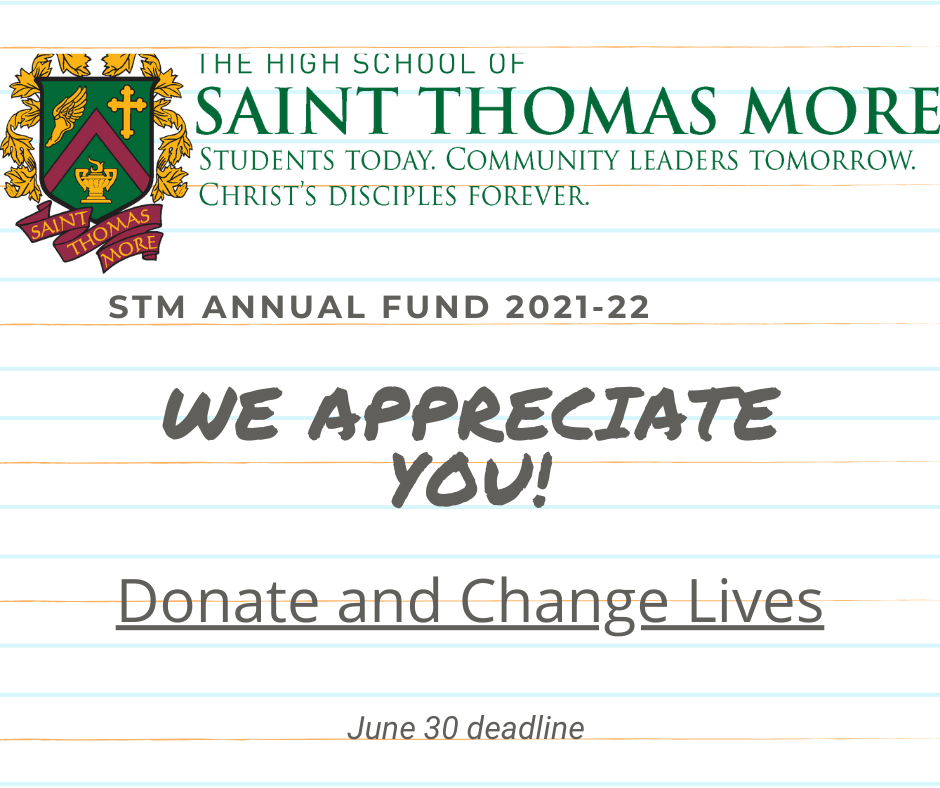 Alumna Josie Carmien '20 was named to the President's List at Miami University for academic excellence. Only those students ranked in the top 3% are eligible. She is pursuing a degree in Kinesiology, Nutrition, and Health. Great job, Josie!

Happy Feast Day!! St. Thomas More, pray for us!