Saber supporters, families and friends: A few weeks ago we completed our strategic planning retreat weekend. It was a huge success and so much great work went into it and we are excited to share the draft plan with you all. We are going to offer three listening sessions for your convenience and would love to have you pick one that works best for your schedule. We don't need an RSVP, just come to one of the following sessions here at STM: Wednesday the 1st of June at 6 pm Thursday the 2nd of June at 6 pm Wednesday the 8th of June at 6 pm We will gather in the cafeteria so please park in the west parking lot. Bring a friend! This is a collaborative process and needs community input to work. We hope to see you at one of these sessions!

Congrats to the Saber Baseball team on winning back to back Regional Championships! Next up, they play Armstrong at 4:30 p.m. Wednesday in sectionals at our very own STM Stewart Baseball Field! Tickets must be pre-purchased:
https://gofan.co/app/events/611367?schoolId=IHSA
Thursday's semi-final sectional game at STM Baseball Field is Milford v. St. Teresa at 4:30. Sectional Championship game will be Saturday at 11:00 a.m.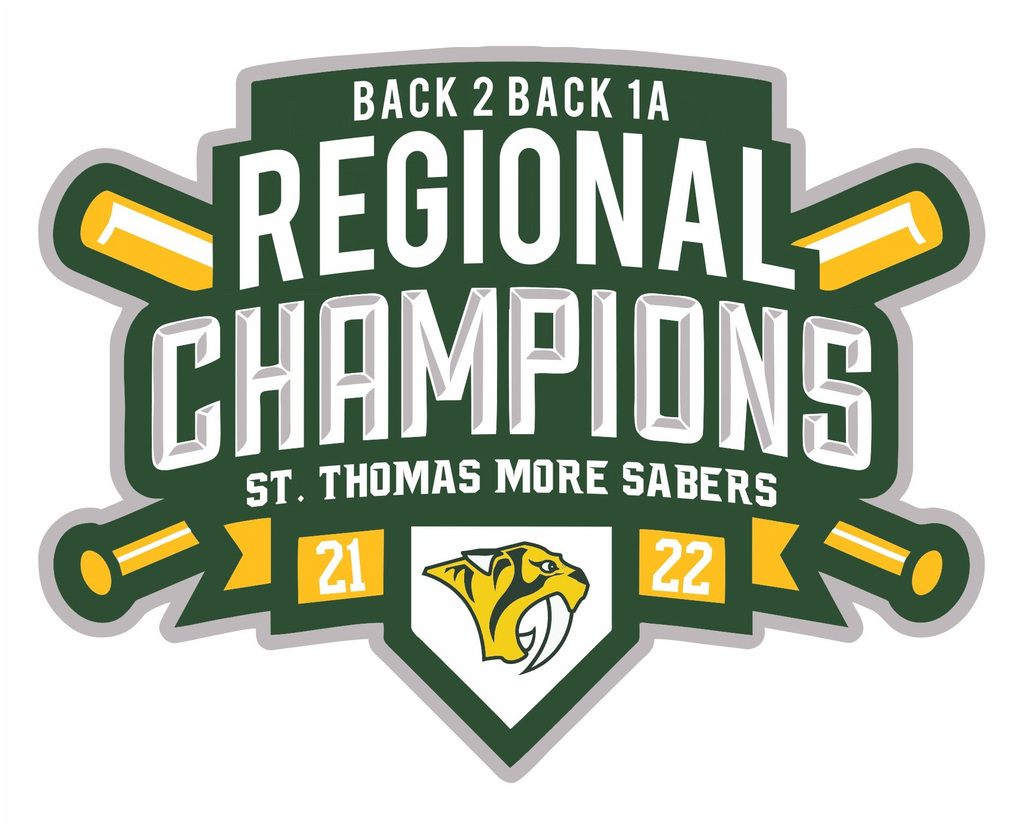 Congratulations to recent St. Thomas graduate, Riley Hogan, who became the 1A State Pole Vault champion this past weekend! He also placed 3rd in 110m hurdles and 6th in the 800m events. Great job, Riley!

Our own John Vavrin has been selected for an award from ERDC. The ERDC Award for Outstanding Achievement in Student Outreach: K-12 Category recognizes unusual and outstanding accomplishments in ERDC's Student Outreach Programs. The award recognizes outstanding leadership and creativity in developing and initiating outreach activities to enhance opportunities for K-12 students to participate in STEM educational experiences, and to stimulate and maintain a high level of participation. Mr. Vavrin was selected for exceptional work with students at The High School of St. Thomas More, Champaign, IL by leading and mentoring for Science Olympiad. For the past 12 years, John's enthusiasm and devotion to the sciences have helped students gain an appreciation for STEM, and inspire them to pursue these fields in college. His efforts have led to students earning medals both at the regional and state tournaments. Congratulations, John!

NHS had a successful year with the resumption of activities after COVID. Officers Caroline Kerr, Ellie Dixon, Anna McClure, and Amelia Case organized NHS activities like face-painting at a football game; Box of Joy, which donated useful items to charity; blood drive, which collected over two dozen pints of blood for use locally; and trivia night, which raised hundreds of dollars for STM. A big thanks to NHS and all their members for a great year of service and achievement!

Yesterday was the seniors' last day. Congratulations, seniors! You did it and we are so proud of you all!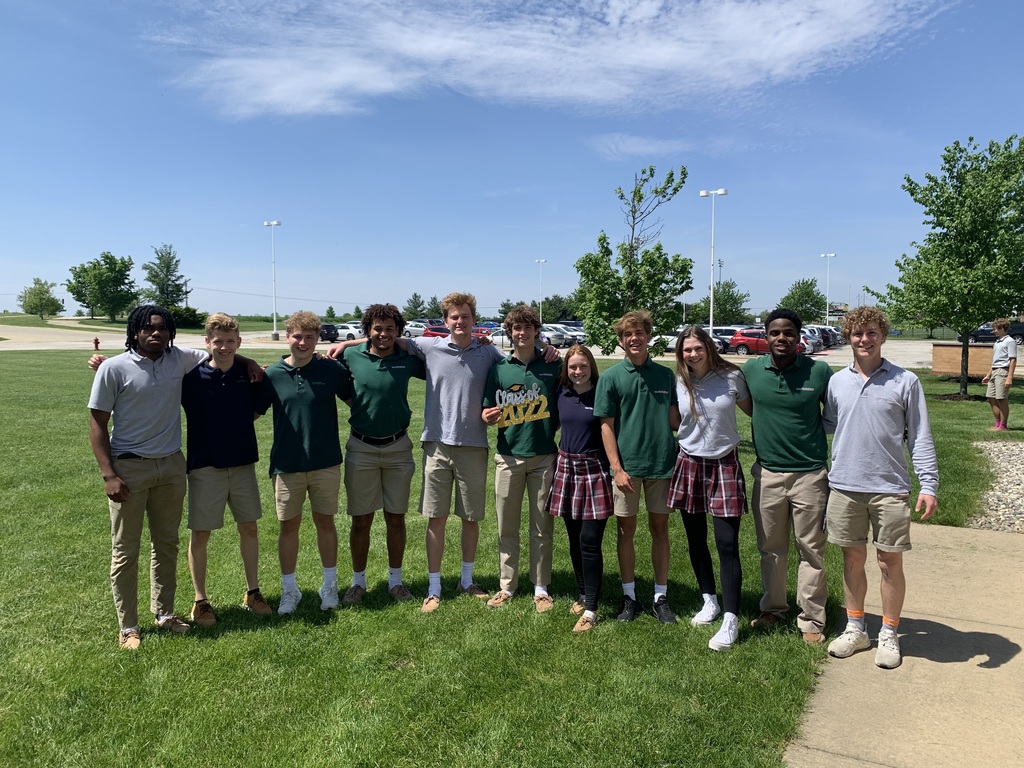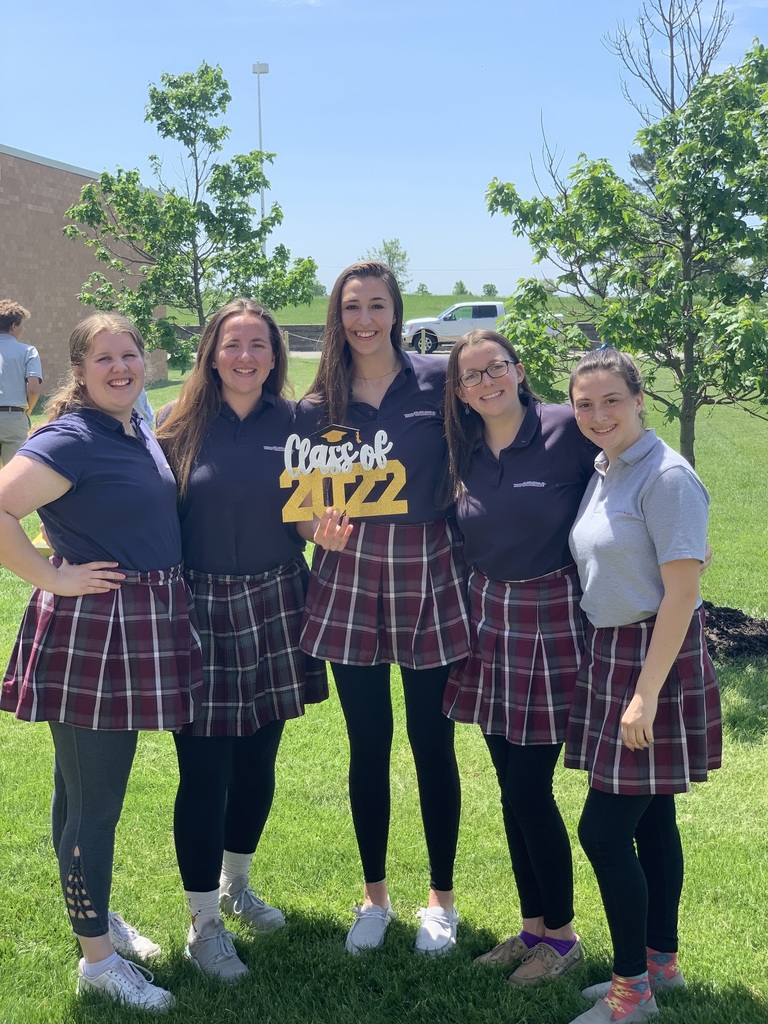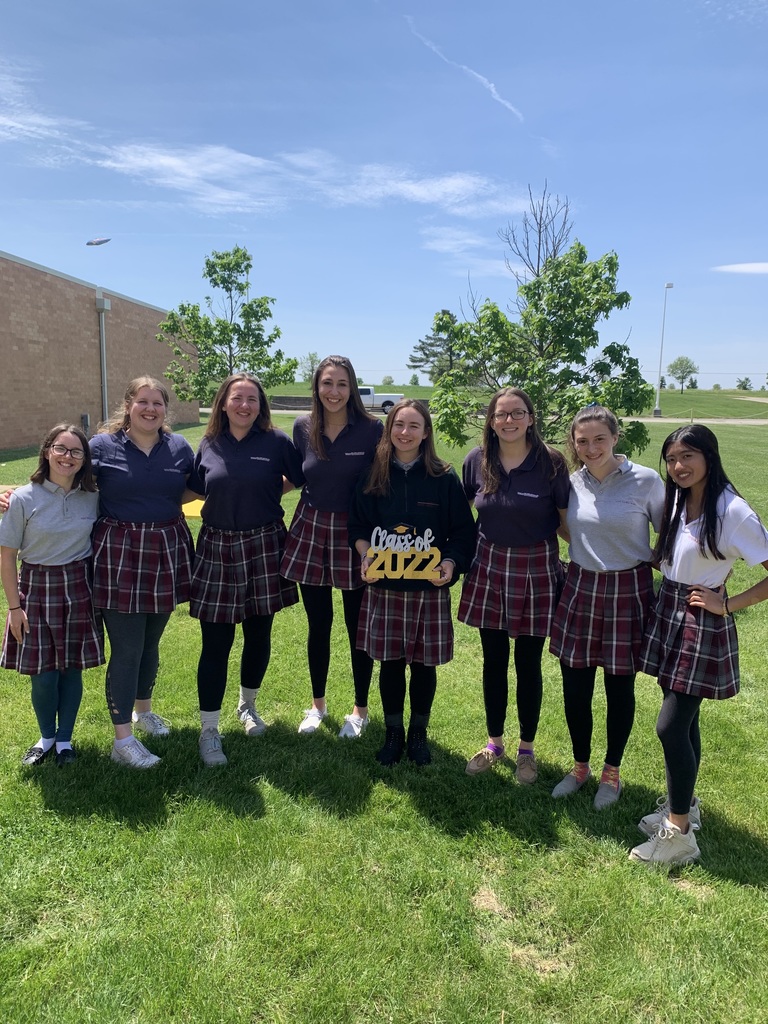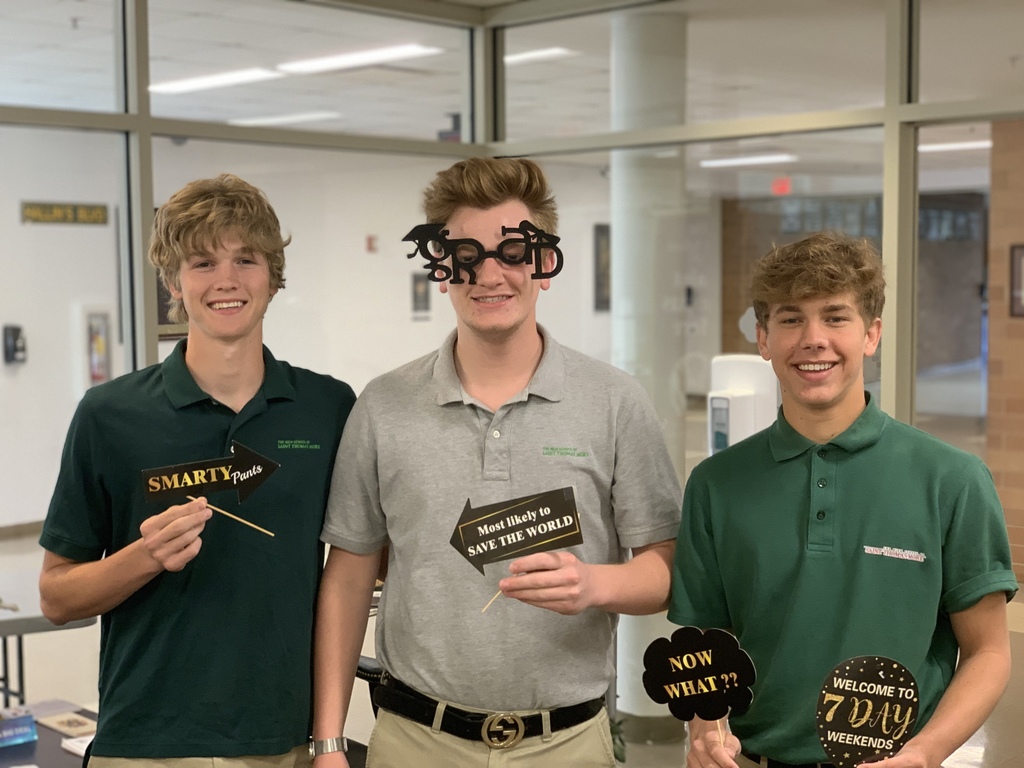 May is the last month of the school year to donate items for CU @ Home. Now taking men's deodorant of any size. Thank you for your help, it has truly made a difference!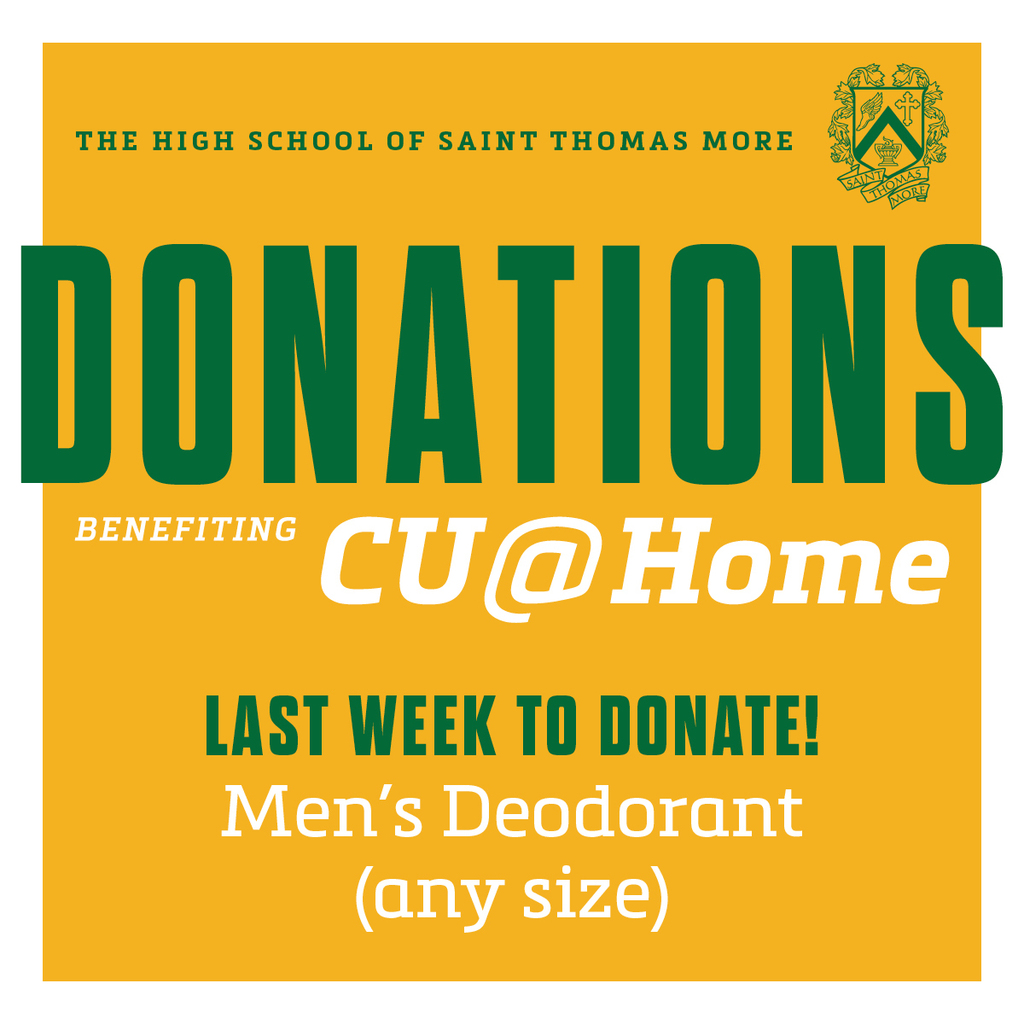 Several of our students earned medals and awards for their outstanding performance on this year's National Latin Exam, which they took on March 11 A.D. 2022. "The National Latin Exam (NLE) is a test given annually to Latin students across the United States and around the world. The NLE is not meant to be a competition but rather an opportunity for students to receive reinforcement and recognition for their accomplishments in the classroom. Depending upon their score, students may earn certificates, medals, and may even qualify for scholarships." (
https://www.nle.org/
) The students earning awards are: On the Introduction to Latin Exam: Earning the Silver Medal and the Maxima Cum Laude Certificate: - Rebekah Goebel - Gabriel Yallaly Earning the Magna Cum Laude Certificate: - Noah McDonald Earning the Cum Laude Certificate: - Anne Schwenk - Daniel Wilson On the Intermediate Latin Exam: Earning the Magna Cum Laude Certificate: - Katherine McMillan Earning the Cum Laude Certificate: - Jack McMillan On the Advanced Latin Poetry Exam: Earning the Cum Laude Certificate: - Samantha Valentine Congratulations to these students and to all of our Latin students for their efforts on the National Latin Exam and for all their hard work this year.

Do you enjoy comedy? Magic? A wacky, but familiar, story about finding your place in the world? Then come see Samantha Valentine, Aidan Beckett, Emily Ritter, Abby Deptula, Miia Popovics, and Jude Pisarczyk in their performance in Puffs: Or Seven Increasingly Eventful Years at a Certain School of Magic and Magic with the Twin City Theatre Company. Performances are at the Second Stage Theatre at Parkland at 7 pm on June 3rd and 4th and 2:30 pm on Sunday the 5th.

Caroline Kerr and Amelia Case were both awarded Impact Life's "Student Impact Award" for their work bringing the blood bank to STM and earning STM $277 to go toward scientific equipment. They received certificates and red cords to wear at commencement. Congratulations, ladies!

Congratulations to all the students from our partner schools who qualified for the state track meet this weekend! Way to go, everyone! We're super proud of you here at the high school. Holy Cross Nate Farney, Class 1A, 7th Grade Boys 1600M run and 800M run Farah Scott, Class 1A, 7th Grade Girls 1600M run and 800M run Jayden Thompson, Class 1A, 8th Grade Boys 200M dash Jacob Yeager, Class 1A, 7th Grade Boys High Jump St. Malachy Erykah Baltimore, Class 1A, 7th Grade Girls High Jump and 200M dash Kaylin Bell, Class 1A, 8th Grade Boys 200M dash Aubrey Thompson, Class 1A, 8th Grade Girls 100M hurdles 7th Grade Girls, Class 1A, 4x100M relay team (Evelynn Graham, Avery Humphrey, Addyson Sherrick, Erykah Baltimore) St. Matthew Raphael Dongo-Keague, Class 2A, 7th Grade Boys 200M dash Luke Harding, Class 2A, 7th Grade Boys 400M run Ty Hunt, Class 2A, 7th Grade Boys Pole Vault Claire Kluesner, Class 2A, 7th Grade Girls 800M run Finley Lane, Class 2A,8th Grade Girls High Jump, 100M dash and 200M dash 7th Grade Boys, Class 2A, 4x200M relay team (Luke Harding, Nate Kaufmann, Raphael Dongo-Kengue, Ty Hunt) Nate Kaufmann: 4x200, 4x400 (alternate) Sam Yallaly 4x400 Sam Horn: 4x200 (alternate) St. Thomas Riley Hogan, Class 1A, 8th Grade Boys Pole Vault, 110M hurdles, 800M run All these athletes will compete Friday and Saturday in East Peoria.

AP Lit ✅ APUSH ✅ AP Art 2D ✅ AP Calculus ✅ AP Physics C ✅ AP Biology - today; AP Physics 1 - tomorrow. Whew! That's a lot of testing! We've got some ambitious & smart students! 💚💛

Service Hour Opportunity: St Mary Cemetery is in need of volunteers! We have a section that is about 25' wide and ¼ mile long that needs to have sticks, rocks and trash picked up and bagged so that we can mow the area. If we had 5-7 volunteers, it would not take more than a couple of hours. The Knights of Columbus would provide a couple of supervisors to instruct the volunteers, bags and any rakes or shovels that might be needed. This work could be done after school or on a Saturday any time, we would like to get this work done as soon as possible. Any questions call me at 217-778-0575 or
d.santarelli@comcast.net
.

STM had a great time helping out at Holy Cross's Hot Dog Day! What a great day for the event, too!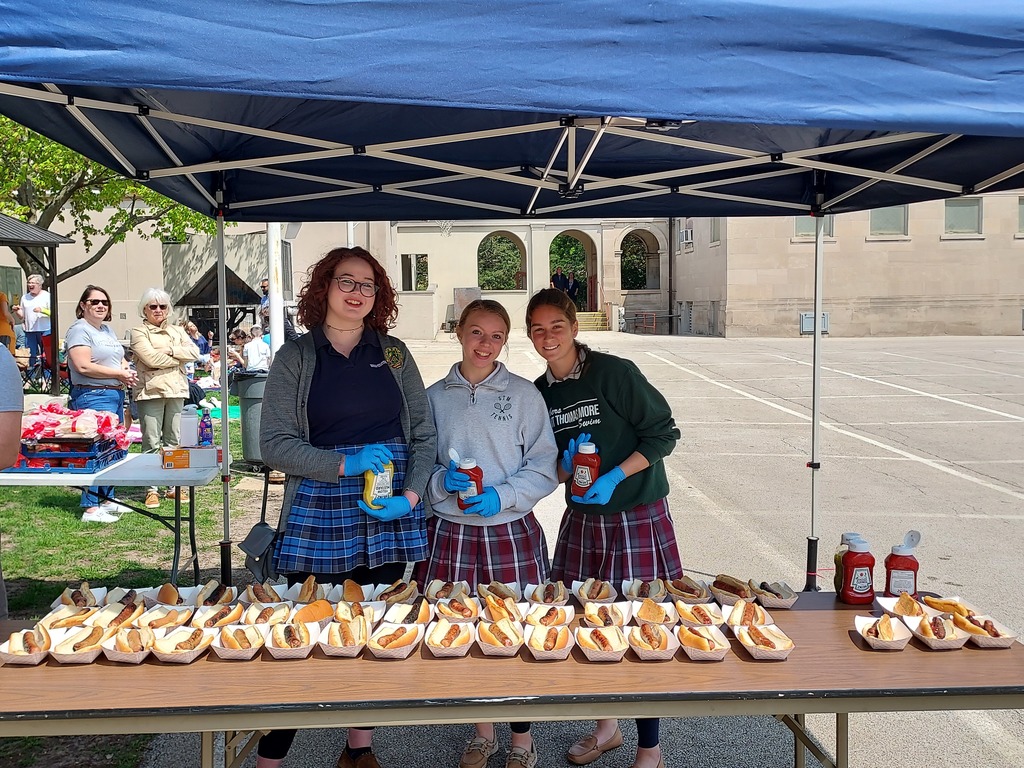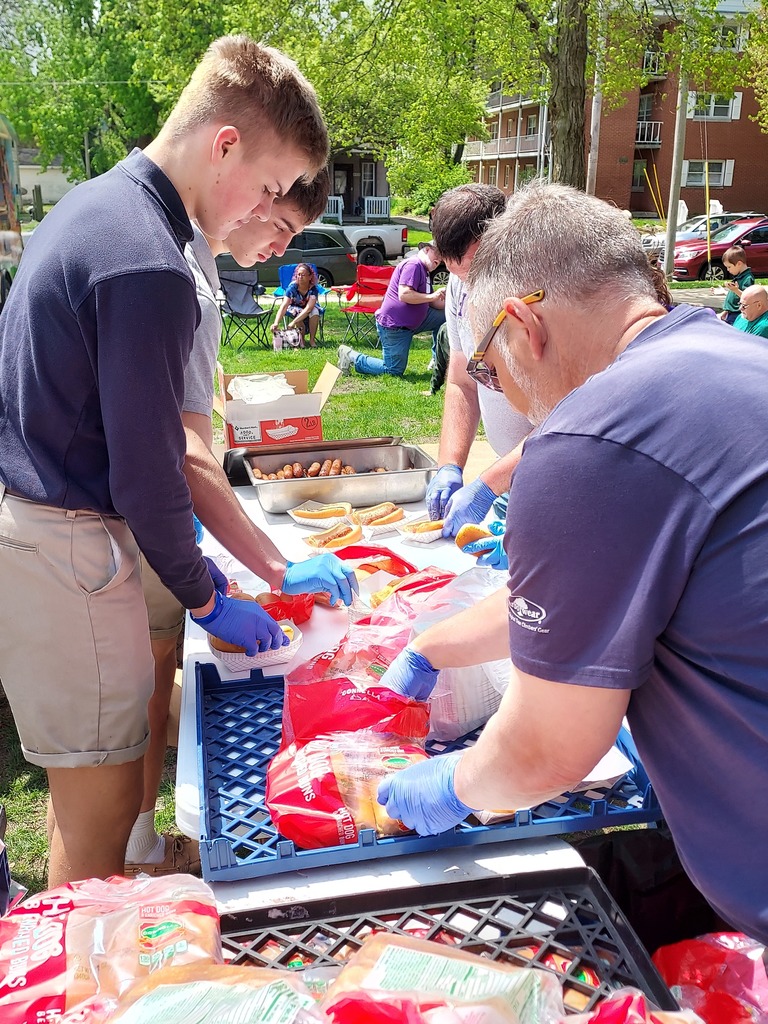 Thank you to everyone who supported the Spring STM ABO Fundraiser. The ABO made a profit of $492.35! Orders can be picked up at Country Arbors today from 8:00 AM-5:00 PM. All STM orders will be grouped together and sorted by item. Please provide the staff with your name upon arrival. Thank you again for your support of our athletics at STM!

Congratulations again to Don Matejowsky on winning the bourbon raffle! Thank you for your support and enjoy your winnings!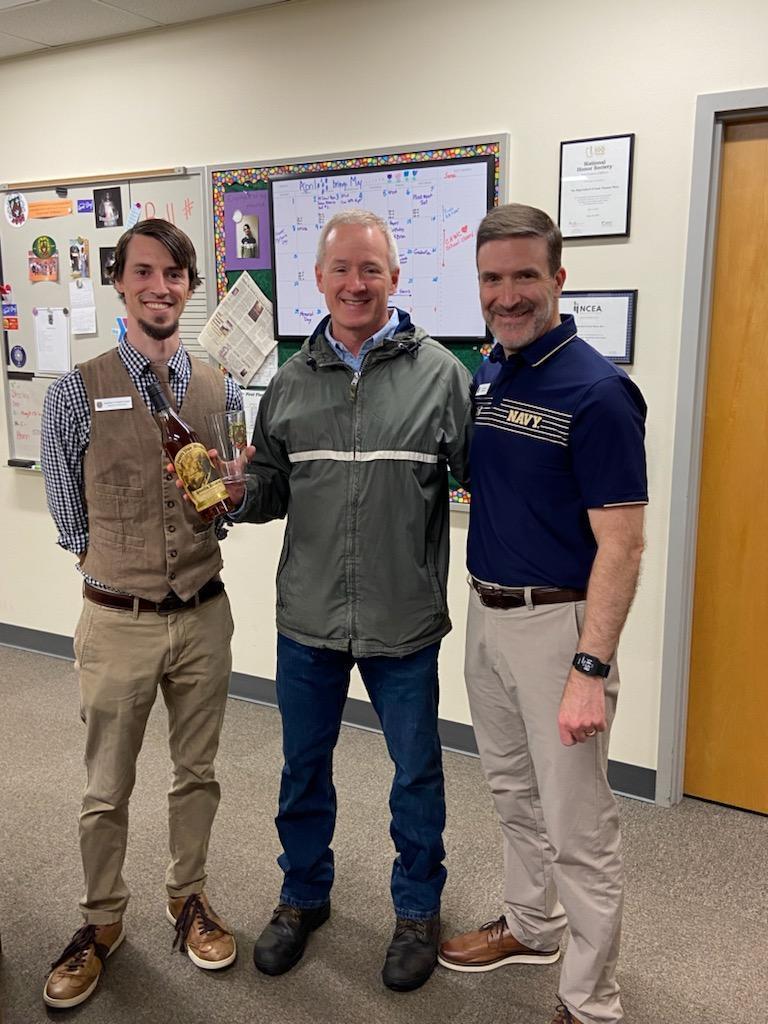 We have a bourbon raffle winner! Congratulations to Donald Matejowsky on winning the rare 15 year old bottle of Pappy Van Winkle Family Reserve. Thank you again to all who participated in the raffle!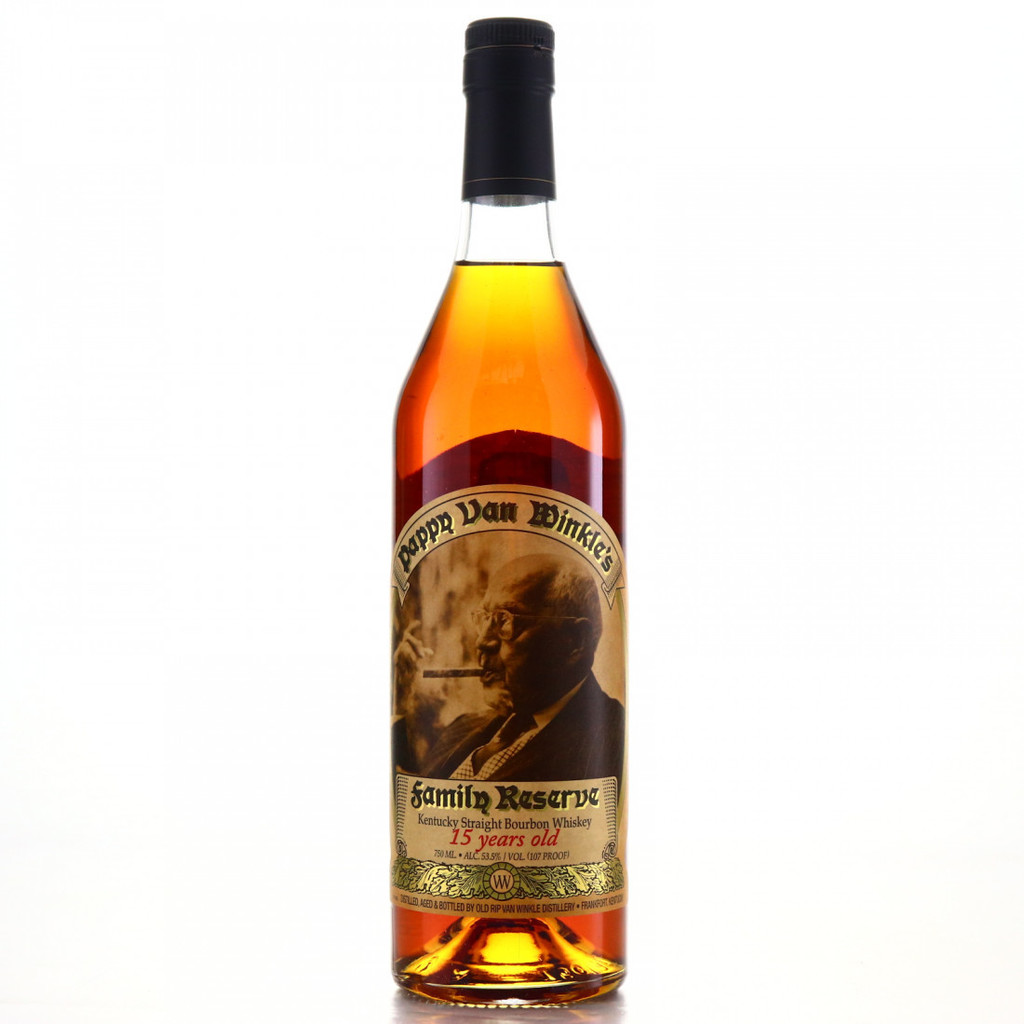 What's all this about Cinco de Mayo? It's Happy Pappy Day! The rare bourbon raffle winner will be pulled very soon. Get excited, folks!

Yesterday, we had our May Crowning and the seniors' last all-school mass. Fr. O'Brien gave a special blessing to the seniors. Parents were also invited to attend, if available. It was a lovely occasion!