Meet Mr. Iding in this week's faculty/staff spotlight!



Magister Mahoney teaching Latin like a boss! Bene!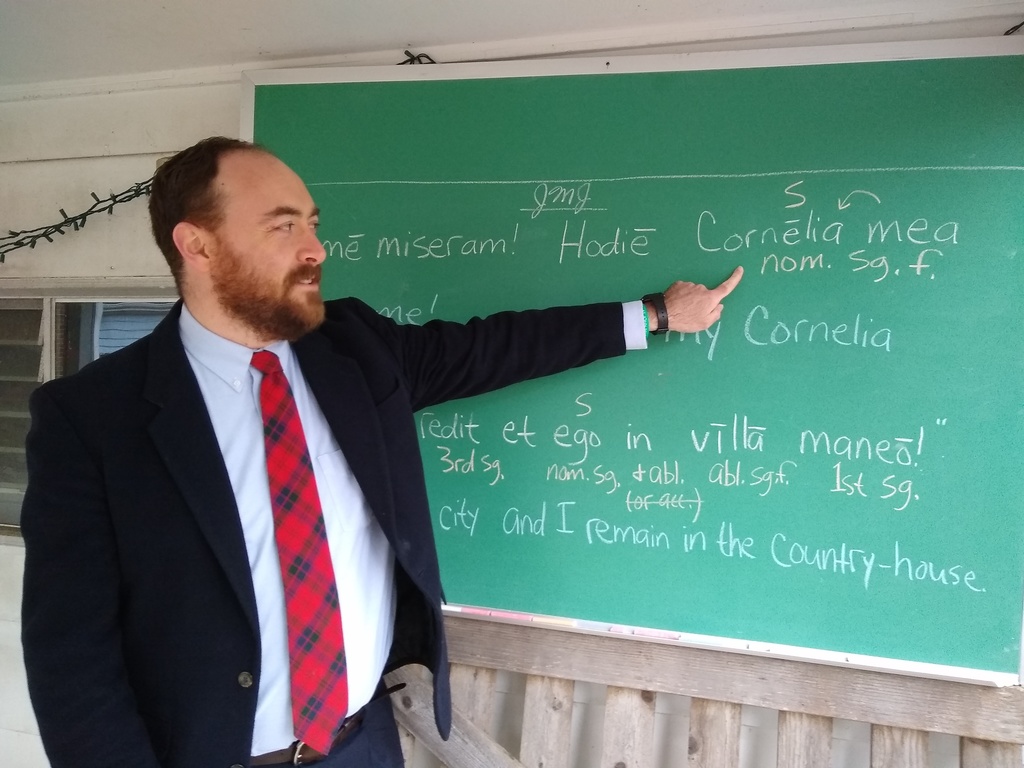 Check out these images of Mr. Iding e-teaching his classes. Way cool!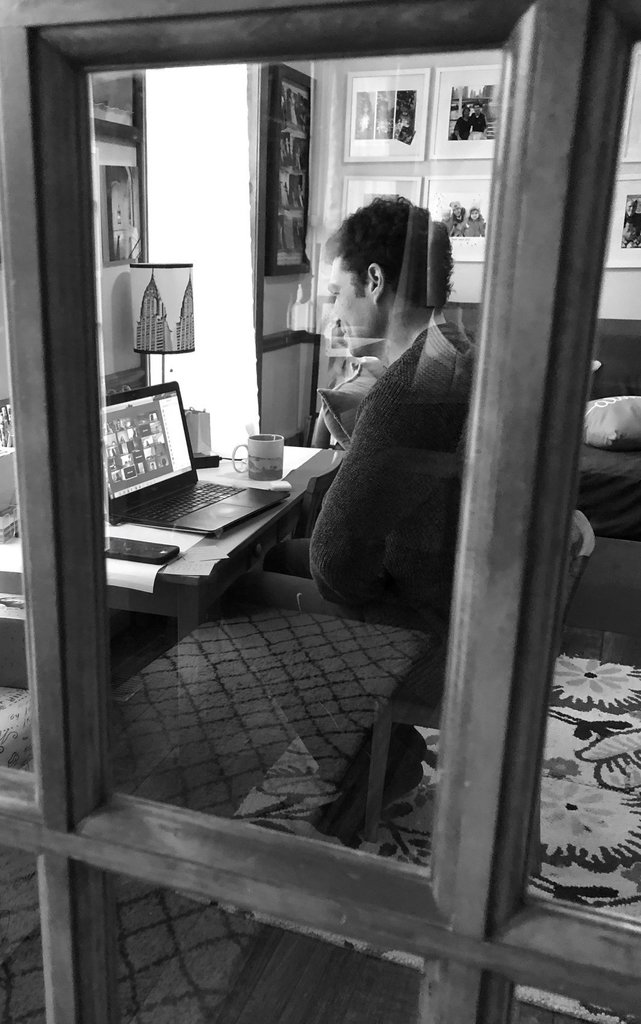 We are very sorry to announce that we will have to cancel this year's production of Willy Wonka due to the pandemic. Performance dates of The Glass Menagerie have been changed to May 8 & 9; this is also subject to change depending on public health, state & Diocesan mandates.





We've raised nearly $800 this dress-down day for seminarian Jonathan Robinson, STM class of 2016! Keep praying for him and his vocation!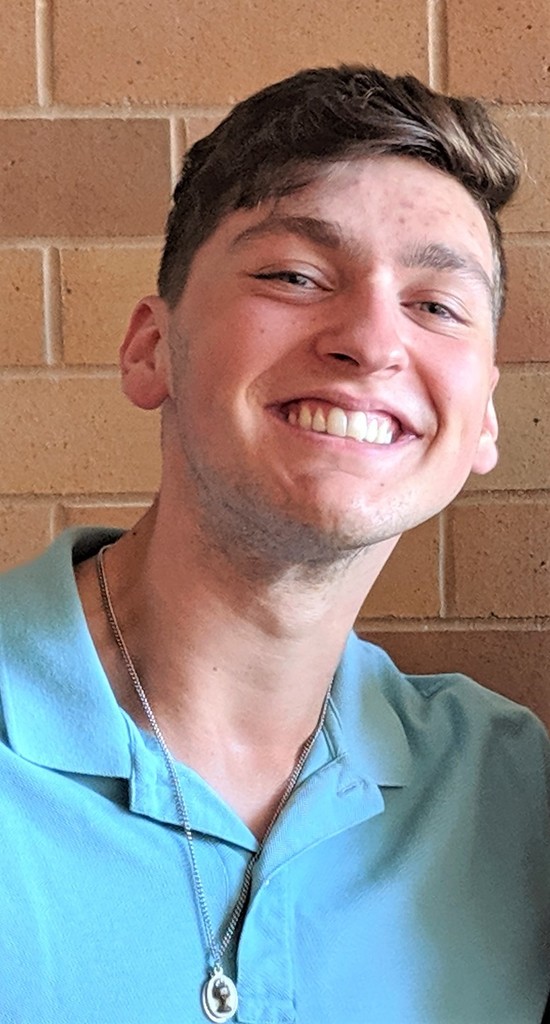 Proactive protection and disinfection of the entire school by Coach Hennessey! Thanks, Coach!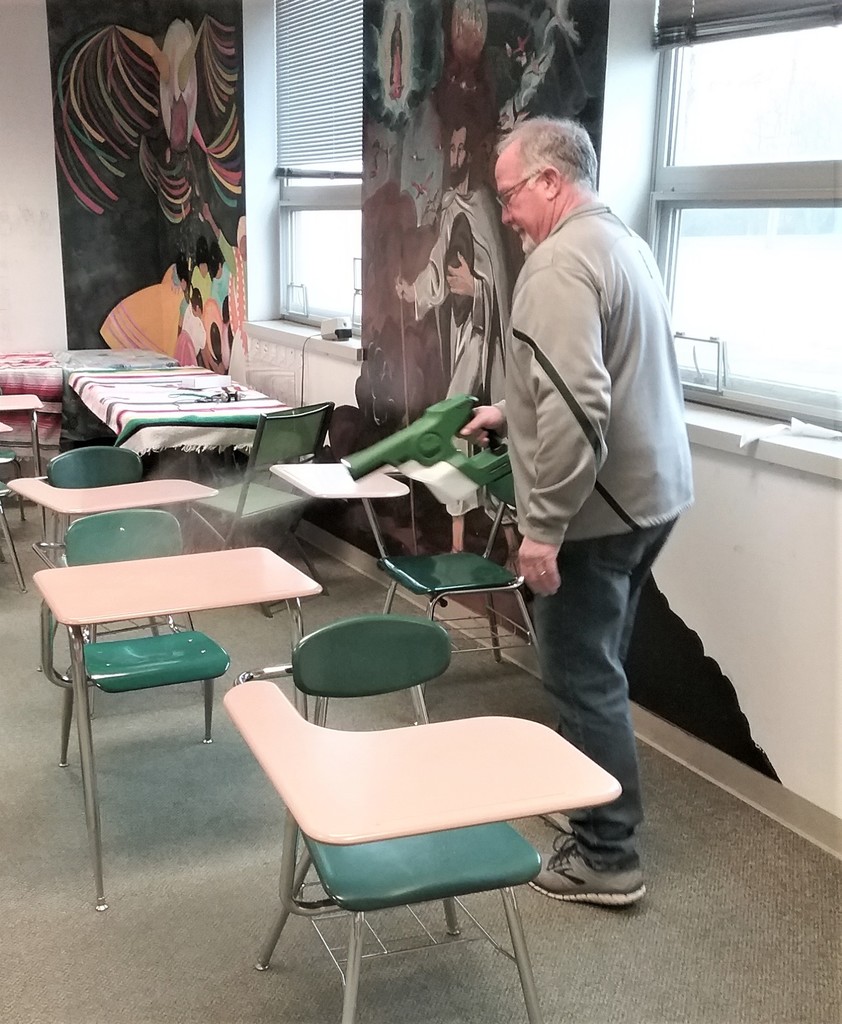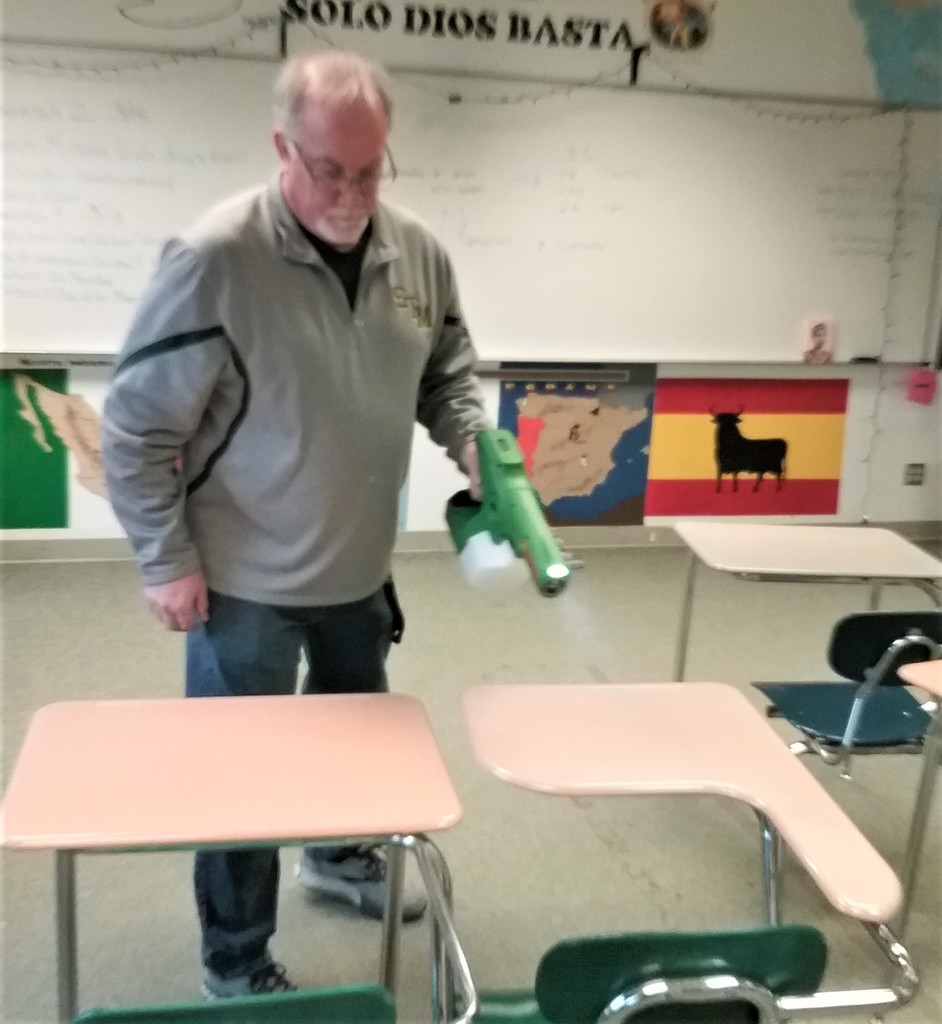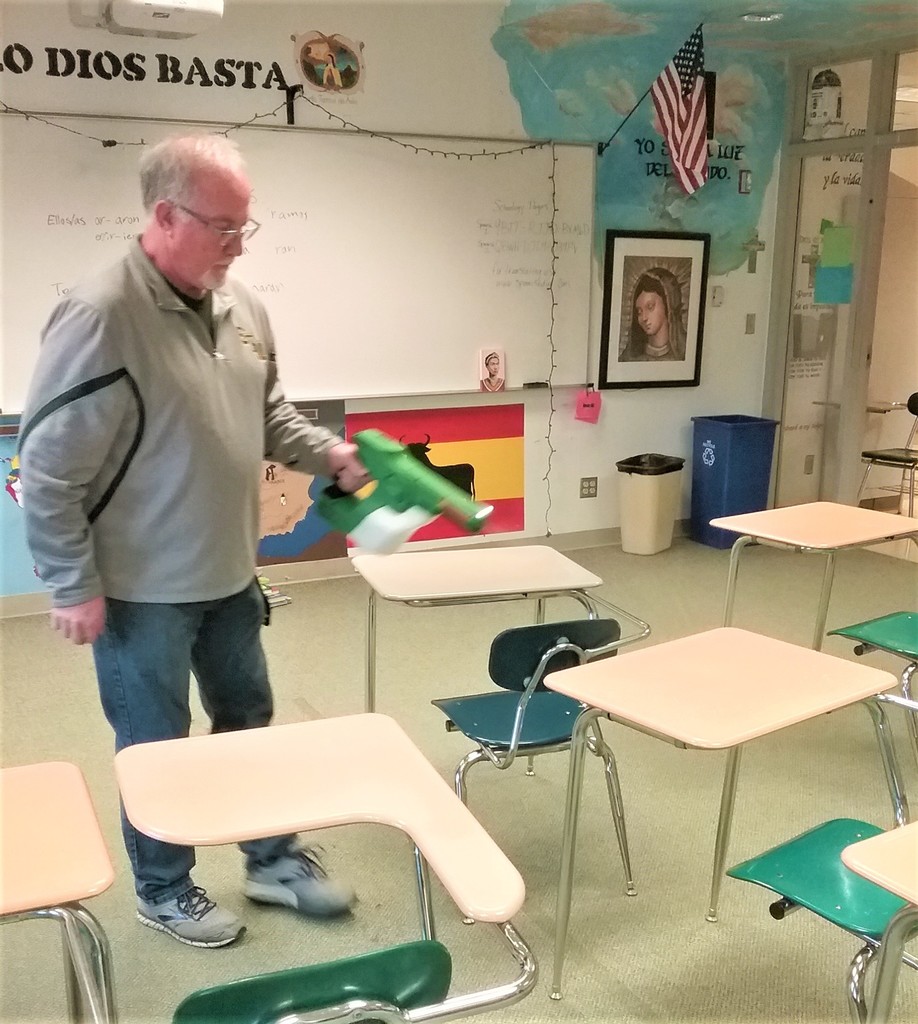 Sophomore Amelia Case won an Honorable Mention at the 2020 Eric Show! The reception will be at the Illini Union Art Gallery tonight (3/11/20) from 5-7pm and the show will be on display until the 30th. Congrats Amelia!

Congratulations to our Varsity Scholastic Bowl Team! For what may be the first time in STM history, they have won their IHSA Regional Conference tournament! They defeated defending champs and heavy favorite St. Teresa in the final round to secure the victory. Well done scholastic Sabers, and best of luck at sectionals on Saturday.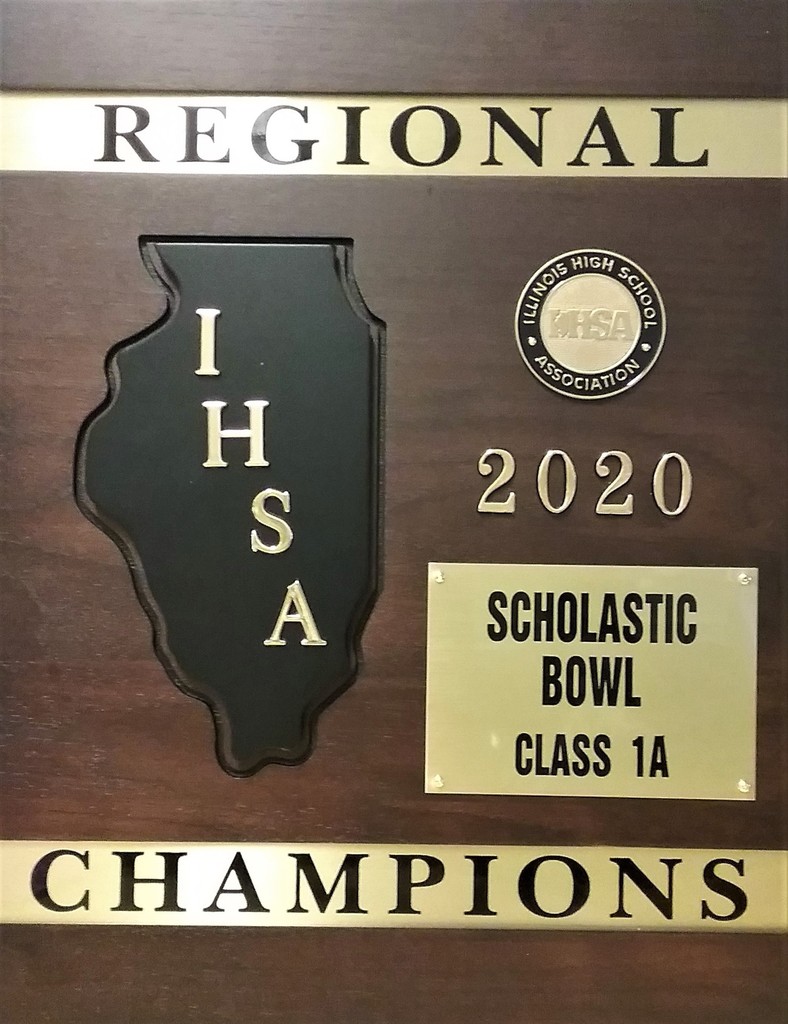 Congratulations to wrestlers JD Sexton and Jason Palmburg on earning all conference honors for their hard work this year. JD was unanimously selected to 1st team all conference and Jason was selected for the 2nd team. Great job guys!