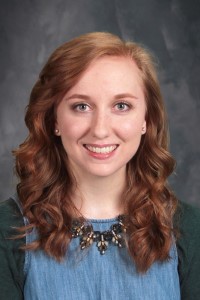 Hello!
My name is Erica Lyons and I am the Campus Minister here at The High School of Saint Thomas More.
The main part of my role is to serve an additional spiritual mentor and resource to our students and staff; both are welcome to come and spend time with me in my office either before or after school, during lunch, or during a study hall or planning period to talk about anything and everything.
As our school's campus minister, I want to foster a safe, welcoming, respectful environment that encourages our students to see themselves and others as God does and affirms them of their potential. I hope through my work that I might help lead them to an intimate relationship with God so they can become more fully themselves. I am confident that if we as adults, specifically as parents, guardians, and educators, support our youth in their lives of faith then the Holy Spirit will provide the rest.
Along with our chaplain, Father O'Brien, I also help plan and run all of our retreat opportunities that happen throughout the year as well as any faith outreach that we do, including organizing our trip to Washington D.C. for the annual March for Life.
Personally, I will also be dedicating specific time in prayer every Wednesday during the Hour of Mercy to praying in our chapel for the named and unnamed intentions of our entire Saber family.
This is my second year in professional Catholic ministry, and I am so grateful for the opportunity to blend my faith and my professional life in this unique way.
I am eager to continue to grow closer to God alongside you, our students, and the rest of the faculty and staff at STM in the academic year ahead. Know of my prayers for each of you and your intentions, and Saint Thomas More, pray for us!
In Him through her,
Miss Erica Lyons