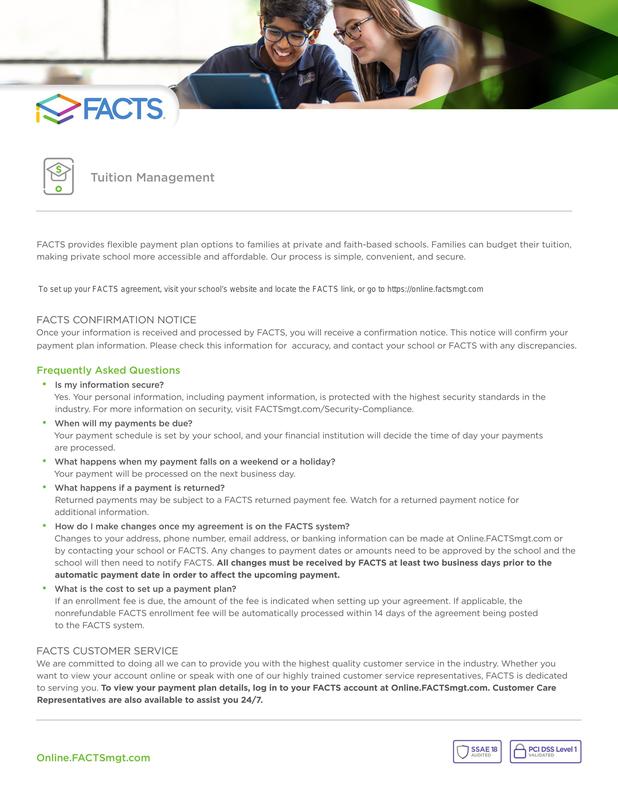 The Payment Plan options for the 2020-2021 term have been updated.
Payment Plans 2020-2021
Resources:
The Institution-specific payment plan link is the same as last year, it is also listed below:
https://online.factsmgt.com/signin/4FZ3W
For online training resources, click on the Help icon in the upper right corner. You must be logged into FACTS to view the articles.
To ensure agreements begin on time, be mindful of the finalization deadline.
Should you have any questions or concerns, please feel free to contact FACTS Customer Service.