The High School of Saint Thomas More: College Information
FREQUENTLY ASKED QUESTIONS:

How do I request an official transcript?

All transcripts can be requested through Parchment. Simply create an account and request transcripts to be sent to yourself (Self View) or the colleges of your choice.

Is there a guide to finding good Catholic colleges?

Yes! We have a Catholic Colleges Guide here!

How do I even know what I should study?

We recommend looking at your interests and desires. Perhaps taking some strengths surveys on Naviance will help you! Log in and take some of these surveys.

College is expensive. How do I pay for it?

We agree! Scholarships are posted on Naviance, but also available all over! Check out the resources below to help you navigate the expenses of college.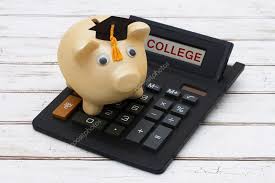 FINANCIAL AID AND SCHOLARSHIP RESOURCES

All students will need to complete the FAFSA. We will have an informational night in the Fall to help families complete this federal form. This gives you information on how much you can receive from the government for the Pell Grant and other loans or grants.

Here's an interesting site to show the affordability of colleges in Illinois. You can also select different states to find out more about the colleges in those states. College Affordability Guide

Many students take out student loans. Here is one guide to guide you through that area. Sallie Mae Guide

Looking for scholarships? Scholarships.com has any type of scholarship you can think of!
Do you have more questions? Reach out to Mrs. Donahoe to talk about your post-high school options! You can email her at mdonahoe@hs-stm.org or stop by and see her.