Saber Athletics Summer Camps 2021
See below for camp information for Summer 2021 at STM. Questions? Contact Mr. Jon Marston, Athletic Director, at jmarston@hs-stm.org. Go Sabers!
Currently, we have offerings that include Boys & Girls, Jr. High Boys, Jr. High Girls, and High School Boys basketball camps. A volleyball camp as well as a baseball camp and a football day camp are also scheduled. See registration information below.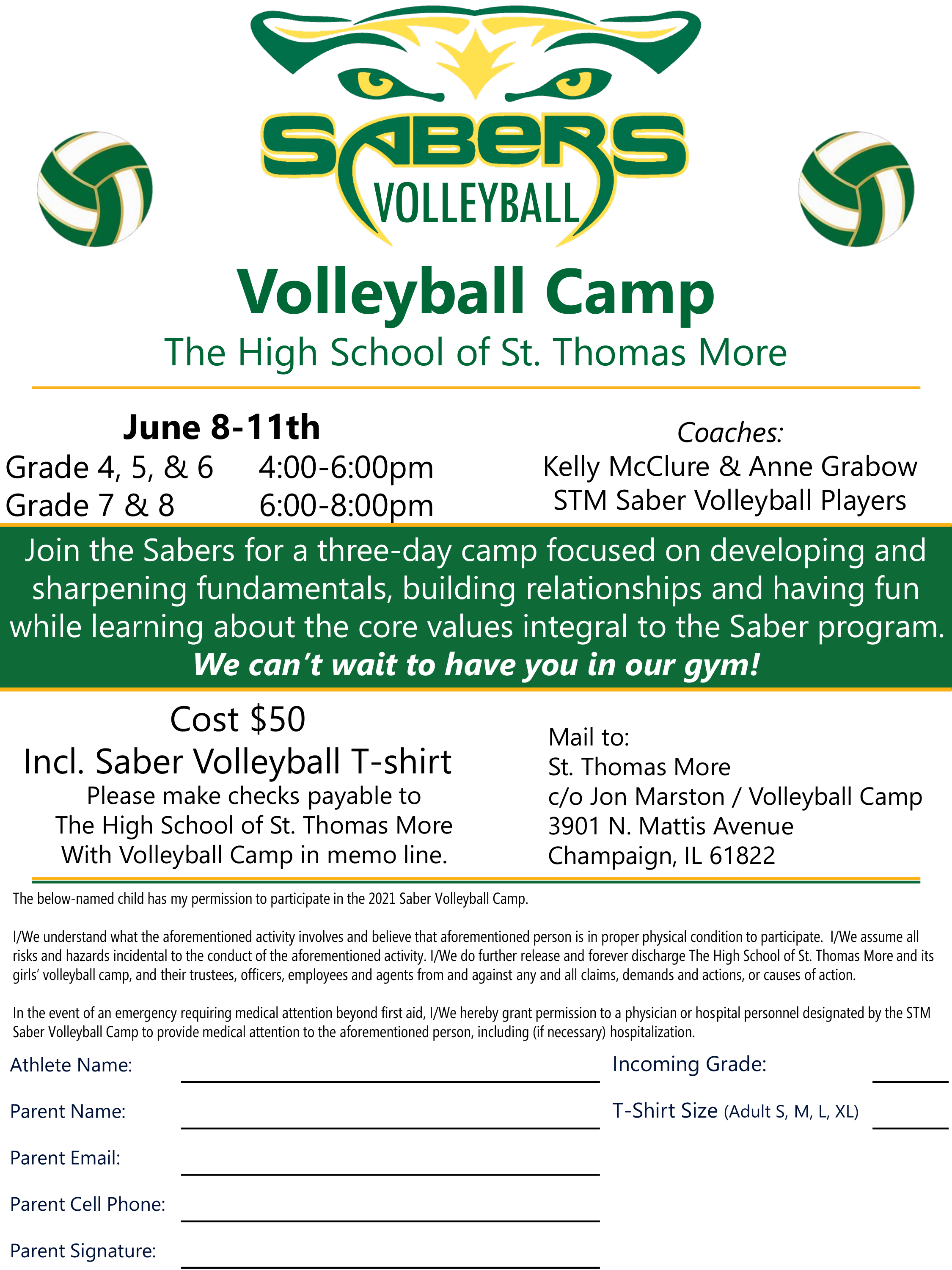 Summer Baseball Camp:
Dates: June 21 - 23
Grades 4, 5, and 6 - 8:00 am to 10:00 am
Grades 7 and 8 - 10:00 am to 12 noon
Location: STM
Cost: $40. See flyer below.
Questions, contact Mr. Jon Marston at jmarston@hs-stm.org.