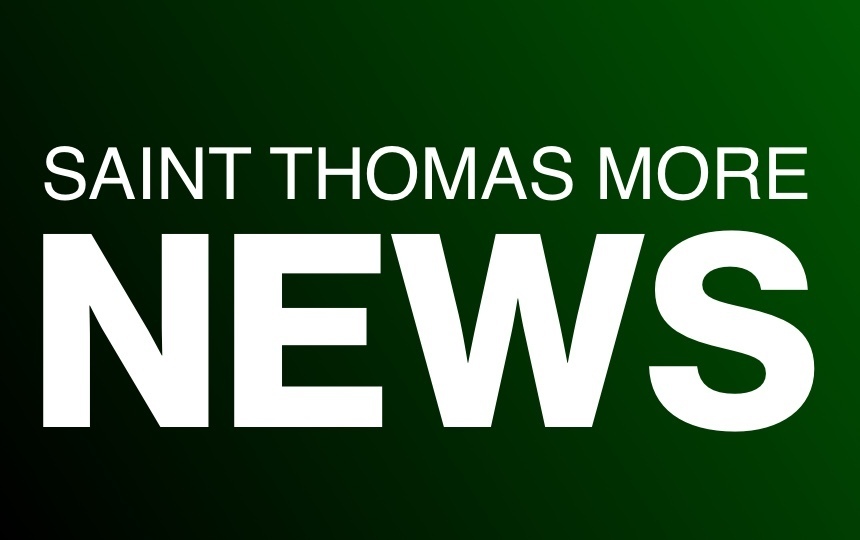 TODAY'S NEWS for February 14, 2020
Dianna Oliveira
Friday, February 14, 2020
Happy Birthday Robbie Myers. Happy Early Birthday to Jason Brown, William Hatch, Olivia Shields, and Ian Clapper.
Are you interested in growing in your family with your peers? Sign up for LOGOS March 4 – 6. See Mrs. Gosda room 102 for sign-up sheets and information.
The STM Chess Championship is announced! Sign up by Mr. Tuhy's door. 1st place will be $100, second place $50 and third place $25. The format of the tournament will be either Round Robin or elimination matches depending on how many people sign up. Games in the STM Chess Championship have to be annotated, so come to Chess Club (Wednesday s during lunch and after school) to learn how to annotate and sharpen your skills.
Lost and Found items are on display in the main hallway. Please take what is yours. Additional items are located in the school office. Items not claimed will be donated to a local charity.
For anyone interested in the Fishers of Men Club hosted by Alejandro Hernandez; we will meet in Ms. Vandercars room before school beginning at 7:30 am every Monday and Wednesday to discuss fishkeeping and how to set up a successful fish tank for STM. Stop by to see what it's all about.
Fun Fact! Singing reduces stress levels. It releases stored muscle tension and decreases levels of the stress hormone called cortisol. So reduce your stress by joining the Mass Choir. Practices are Mondays from 3:00 to 3:40 pm.
The Claw Café has updated their hours. It will not be open in the mornings on Tuesdays and Thursdays and after school on Mondays, Wednesdays, and Fridays. Make sure to stop by and Saber the Flavor.
On Tuesday the 18 during House, we will have a guest speaker, Ethan Tabel. He is the starting long snapper on the U of I football team, and artist and an Advertising Major. Attendance is optional, but you must report to House and wait to be called down. All art students are required to come.
Hey Sabers! What blood type do pessimists have? Be negative! We don't care what blood type you have through. Anyone 16 and older can sign up to donate. Sign up at lunch with an NHS member to save lives. The Blood Drive will be held at STM on Wednesday, February 19.
Good news for PE and Health classes – if you get a donation of $25 by next Friday, February 21 the T-shirts will be here in time for the March 2nd Dress Down Day. If you can get a donation of $10, your name will be placed in a drawing for a Fitness Tracker. So keep sending those emails. Let's Save Lives.
Students, don't forget to complete a Guest Request form if you are inviting a guest from another school to the Vice Versa Dance. Completed forms and a copy of your guest's photo ID must be turned into the school office by 3:00 pm on Friday, February 21.